Benjamin Readings, 27, works for a top Cloud computing company in the UK called Accellion Ltd, as Technical Services Team Leader. He took LPI Certification with Future Cert and we've interviewed him on his career and the benefits of working in the tech industry.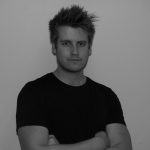 What LPI Certification have you taken and why did you decide to take LPI exams?
Linux Essentials, I took this in order to further my knowledge in my primary area of work as all of my knowledge is (or was) so far self-taught.  It was also a gateway to continue to proceed up the LPI ladder.
What encouraged you into a career in IT?
I was naturally fond of IT and technology from an early age.
What does your job entail? And what do you use Linux for within your role?
Troubleshooting and technical services (including consultation, break-fix and deployment) of the company's Linux based collaboration product.  I use my Linux skills on a daily basis as our products are Linux based and therefore we need to troubleshoot directly on this platform.
What is the most interesting part of your job?
Unique challenges and working hard to come up with a unique fix for an unusual problem.
What has LPI Certification done for your learning and career development?
It has helped me to approach Linux problems with an increased knowledge base and use a solution I either would not have thought of before, or did not previously know about.  It's also shortened many of the commands and processes I would have previously used.
Why should young people consider a career in the tech industry?
The tech industry is a rapidly evolving industry that is constantly moving and growing.  It's also an industry that is only increasing in size.  The sheer diversity also means there is something in the industry for every taste.  Due to unique skill sets like Linux as well, it also pays very well.
Why use Open Source?
Open source is handy as it helps to keep costs down, and in my opinion therefore contribute to providing a better product due to where you can utilize the budget.  In addition, open source is far easier to expand on and integrate in my opinion.